Horchata cream & Cookie cups
24 June 2021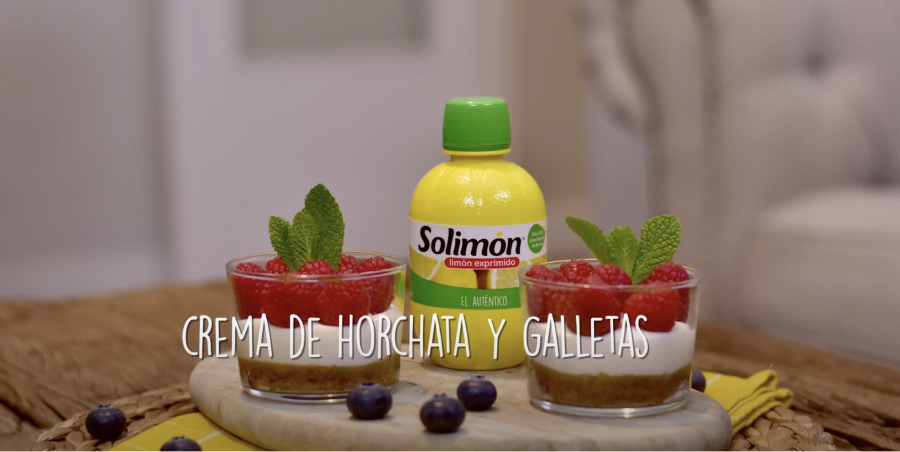 If you are a fan of a cookie base in desserts then you are going to love these Horchata cream & cookie cups. A Delicious creamy dessert made using a summer favourite, horchata, which, when combined with this classic base gives you a perfect summer dessert.  
Ingredients for the base:
Cookies
Butter for the Mousse
500 ml horchata
500 ml whipping cream
7 sheets of gelatine
3 egg whites
100g sugar
Solimon
The How-to:
Soak the gelatine in water.
Heat the horchata in a pan making sure it doesn´t boil, add the gelatine. Leave to cool.
Blend the beated eggs with some Solimon.
Whip the cream and blend in with the egg whites.
Slowly add the horchata mix in slowly.
In a small glass add a layer of crushed cookie and butter base.
Add the creamy mixture and leave to cool in the fridge
Decorate with fruit and enjoy!