Clara Magazine Awards 2022
10 November 2022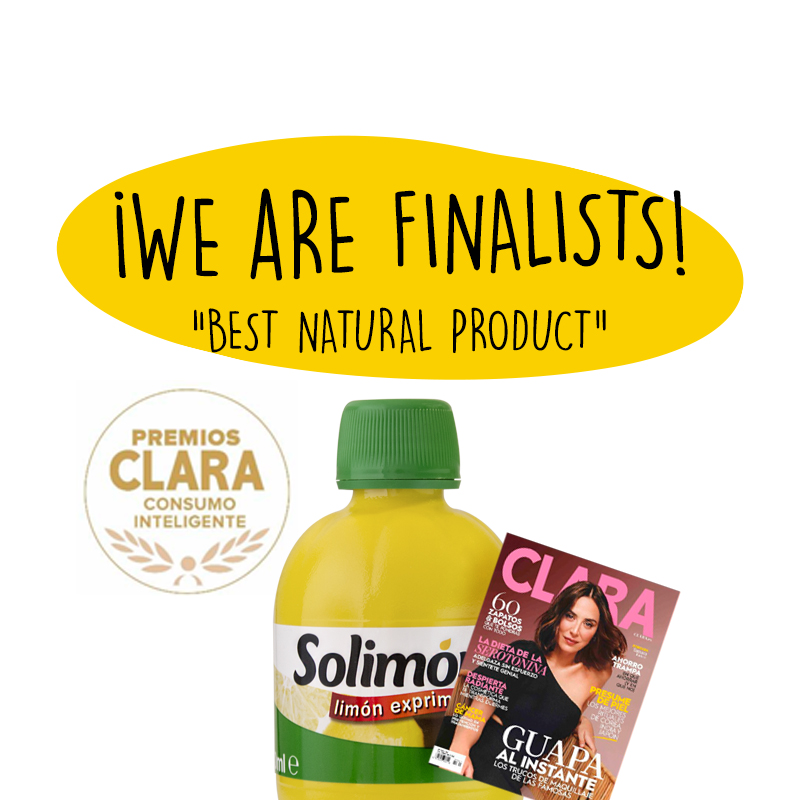 We´re proud to announce that our bottle Solimon has been nominated in the category "Best natural product" in the Clara magazine Awards 2022!
Every year CLARA nominates different brands in a number of categories and this year our little bottle of squeezed lemon has the honour of being a finalist in the category for "Best natural product", competing with products like mussles, pistachos, walnuts, mangos and energy bars.
It is up to the readers and followers of the magazine to vote for the winner who will be revealed in December. Good luck to everyone, but especially Solimon!
BEST NATURAL PRODUCT